Wheel Refinishing Services
Damaged alloy wheels caused by potholes, kerbing or general wear and tear can spoil the overall appearance of your car. At Dr. Vinyl, our alloy wheel repair technicians can completely transform a cosmetically damaged alloy wheel, adding class and attractiveness to your vehicle investment - and we do it without removing the wheel!
We specialize in scuffs, scrapes, curb damage, peeling and flaking, and much more, to give your damaged wheels a factory finish.
Dr. Vinyl offers its quality alloy wheel refinishing on site at your location. Our mobile repair technicians will come to you and repair your wheel to a like-new condition at a fraction of the cost of a replacing the wheel.
Whether you are looking for the best way to repair your alloy wheels or would just like a new look then you can be assured of our expert advice, outstanding customer service, guaranteed quality finishes and durability.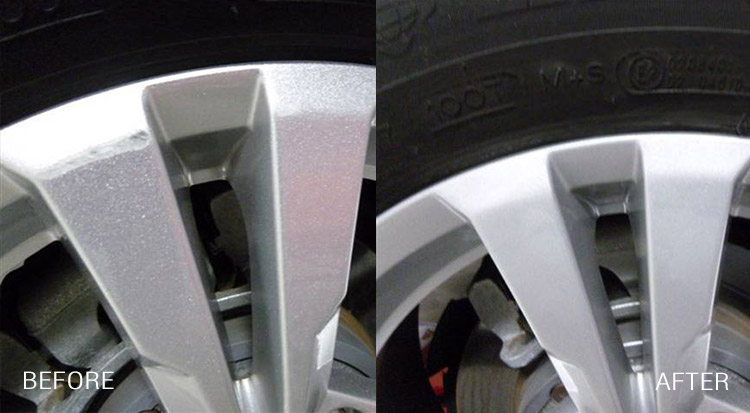 For all your alloy wheel refinishing needs give us a call we can bet we won't let you down.