Upholstery Repair Services
Does the look of your seats leave a bad taste in your customers' mouths? Is your furniture looking a little under the weather? The condition of your furniture can attract or repel new customers. Tears and holes can distract from your atmosphere, and drive your patrons away.
Don't let your business look second rate. When you have a tear that requires repair or need a brand new cover for your furniture, you can rely on Dr. Vinyl to provide fast, quality upholstery repair services at competitive prices.
Dr. Vinyl has the expertise to deliver top-quality upholstery repair services for jobs both big and small. We can fix small rips, burns and tears as well as completely reupholster your furniture and equipment. Many smaller upholstery jobs can be done onsite or finished and returned as soon as the next day! The work can be done to accommodate your schedule, and all work is 100% guaranteed.
We specialize in upholstery repairs for:
Restaurants
Gyms
Doctor's offices
Retail stores
And much more!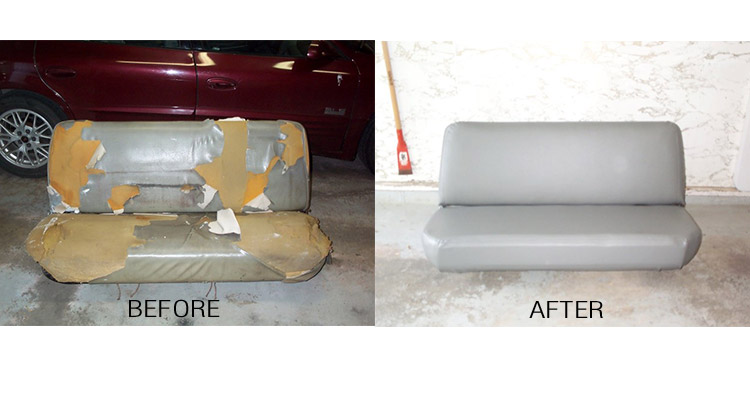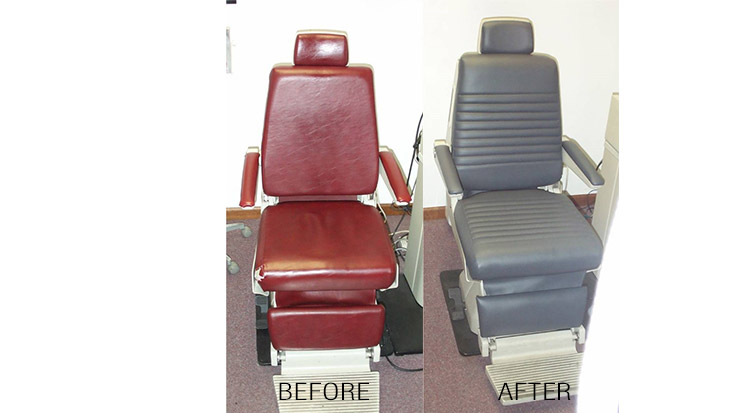 At Dr. Vinyl, we have been repairing upholstery nationwide since 1972. Backed by more than 40 years of experience in the upholstery repair field, our team specializes in making your company look as good on the inside as it does on the outside.
Let Dr. Vinyl perform plastic surgery on your furniture!